Romulo Barral is among the top Brazilian Jiu-Jitsu fighters and coaches the world has ever known. Notorious for his killer spider guard and triangle, Barral has dominated the biggest Jiu-Jitsu competitions in the world. His unpassable guards and inescapable sweeps have made him the 5x black belt World Champion, 2013 ADCC Champion and No Gi World Champion that he is today.
On May 3, 1982, Rômulo Claudio Barral was born in Diamantina, Minas Gerais, Brazil. BJJ wasn't his first foray into martial arts. Romulo was raised by his mother who was a school teacher and had 3 sisters and 1 brother. Movies influenced Barral to train and pursue striking-based martial arts when he was young. He first trained in a Taekwondo academy when he was eight years old and soon fell in love with martial arts. He would, later on, earn his black belt in Taekwondo and then stop training when he was 19.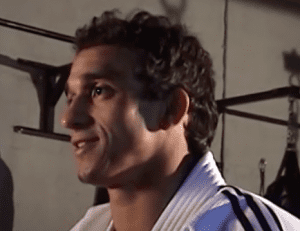 When Romulo Barral was 15 years old, his focus shifted because he wanted to learn to fight mixed martial arts. He's got his striking game down pat; he just needs to add grappling to his fighting regimen. He started training Brazilian Jiu-Jitsu at the Gracie Barra BH academy under Cristiano Lazzarini and Vinicius Magalhães.
2004 was a difficult year with the passing away of Romulo's brother in a motorcycle accident. This would be the same year that Barral would make his MMA debut when he was invited to fight at the Arena Belo Horizonte. This was a dream come true for Barral. "Rominho", as he is fondly called, delivered an impressive rear-naked choke finish, submitting his opponent Fabiano Fabiano in his first-ever MMA event and showing the effectiveness of BJJ for MMA.
He had another MMA fight in 2009, which he also dominated and won via RNC. This would foreshadow the eventual Brazilian Jiu-Jitsu success he would later on have.
Romulo Barral decided that MMA wasn't the path he wanted to take. He dedicated his time training and competing in BJJ and submission grappling, instead. This was a decision that would take him to the global stage.
Even if his intention in training Brazilian Jiu-Jitsu was to add grappling to his MMA arsenal, he still believed in training with the gi. This is quite a stark contrast to grapplers who train solely on no-gi BJJ because their focus is MMA. Compared to these grapplers, Barral understood the benefits of gi training in improving his grappling, submission wrestling, and overall MMA game.
He trained relentlessly and quickly progressed in BJJ. He became a well-respected athlete, especially during his purple belt and brown belt days when he became a solid competitor. He earned his black belt in December 2005 under Gracie Barra legend Vinicius "Draculino" and became a world-class Jiu-Jitsu competitor.
Barral's Winning Streak
Just months after earning the much-coveted blackbelt, Romulo Barral started competing and dominating his matches. He even won against the toughest athletes in the sport – the likes of Xande Ribeiro, Saulo Ribeiro, and Rafael Lovato Jr. In 2007, Barral went home with a gold medal in the IBJJF Worlds 88kg division and silver in the absolute division. 2007 would be one of Romulo Barral's most challenging years as he had a severe leg injury that required surgery as well as some nerve damage in his upper body that would make moving his arm difficult. Romulo got the best medical care and physiotherapy and would show a huge amount of resilience in overcoming the injuries and come back stronger than ever.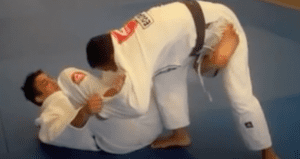 He took a break in 2008 and came back to competition in 2009 with more firepower. That year, he won the Gi and No-gi events in the IBJJF World Championship. He also bagged a silver in the Pan Ams and competed in the mixed martial arts circuit one last time. He defeated his Rage In The Cage 122 opponent Adrian Valdez and won via rear-naked choke.
 While he initially entered BJJ hoping to amp up his MMA game, the popularity of Brazilian Jiu-Jitsu was on a steady rise. This gave him plenty of opportunities to fight in world-class and top-level competitions like the ADCC and IBJJF Worlds. He decided to focus solely on BJJ and compete as much as he could.
Romulo Barral became a force to be reckoned with in the medium-heavy division. In 2010 and 2011, he placed second in the IBJJF World Championship. He had a great comeback and became world champion in 2012 and 2013 respectively.
And that's not all!
Also in 2013, he reigned supreme in the greatest grappling show on earth, defeated BJJ legends Keenan Cornelius and Rafael Lovato Jr., and went home with the 2013 ADCC gold.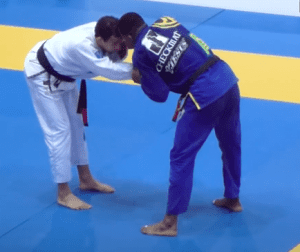 In that same year, he also bagged the IBJJF European Open Champion gold and placed third in the IBJJF Pan American Championship. His winning streak continued in 2014 and 2016.
 While he didn't bring home the gold in 2017, he had a spectacular run and placed third in the IBJJF World Championship and IBJJF Pan American Championship.
Barral As A BJJ Coach
BJJ and MMA fans and fighters were quick to notice how Romulo Barral dominated the medium-heavyweight division in national and international competitions time and time again. Soon after, some of the biggest names in MMA, such as Dan Henderson, Jason "Mayhem" Miller, and King Mo, would train Jiu-Jitsu under him.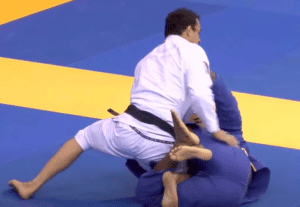 Romulo Barral left Brazil and moved to the USA where he taught at Alberto Crane's school located in Los Angeles. It wasn't long after when he decided to open his own gym in Northridge, California. His Gracie Barra academy, which he opened in 2011, would soon become a hotspot for his top athletes. Romulo's Academy would be called Gracie Barra Northridge.
Some of the famous names in the sport were students that Romulo Barral trained: Edwin Najmi, Felipe "Preguica" Pena, Victor Silverio, and Gabriel Arges. In 2018, Fellipe Trovo, who was 23 years old back then, joined his elite competition team. His kids' program was also a major success.
Barral was on top of the world, taking his game and, now, his team to new heights.
Romulo Barral's Style 
Barral is highly popular because of his unpassable guards. His signature positions, the spider guard and X-guards are his opponents' ultimate nightmare. The sweeps that follow his unpassable guards seem inevitable and Barral also has one of the best triangle chokes in BJJ, much due to the fact he can set it up perfectly from the spider guard.
Barral also has an excellent knee slice pass and top game as well as can submit from any position.
Being able to compete in Gi, No-Gi and MMA, Barral has been an advocate for training with the gi as he believes that training with the gi develops many attributes and good habits that can transfer into nogi situations. This does not mean that Barral trains exclusively with the gi but unlike most BJJ competitors that train only nogi for ADCC, Barral can always be seen training both gi and nogi.
One of the most interesting facts about Romulo Barral is his training in wrestling. Barral has been an advocate for adding wrestling training in one's training regime and has been practicing wrestling for many years. Romula has trained wrestling with Jacob Harmon from Churchboyz wrestling and the results have been amazing and Barral is proof that BJJ and Wrestling when combined are a deadly mix.
Pulling Out of ADCC 2019
Romulo Barral pulled out of ADCC 2019 and shook up the -99kg division. The decision was made at a time when the roster was already set. Weight class moves and withdrawals like this shake things up and keep BJJ event organizers and fans on their toes.
He didn't remove himself from the competition because of an injury or health issues. Rather, he pulled out of the prestigious event voluntarily because he wanted to put his students first.
Barral revealed via an Instagram post that he had to shift his priorities. He needed to focus on his new academy, as well as the other opportunities that came his way so that it would be a challenge for him to focus purely on himself and his ADCC training camp.
Five of his students were competing, and he wanted to focus on them. He felt the need to attend to a bigger purpose: he wanted to make sure that Felipe Pena, Edwin Najmi, Gabriel Arges, Servio Tuliost Junqueira, and Orlando Sanchez were all ready to perform.
He was going to have his hands full during the tournament. He, thus, decided to give ADCC 2019 up so he could fully embrace his role as a coach and instructor. Barral shared, however, that he was looking forward to more super fights in the future.
Even in his semi-retired status, Barral would have made an excellent challenger given his outstanding career and accolades. He was a fan favorite. The -99kg division was considered one of the most competitive divisions in ADCC 2013, with BJJ elite fighters the likes of Gordon Ryan, Lucas Barbosa, Keenan Cornelius, and Vinny Magalhaes all gunning for gold. Absolute Champion Claudio Calasans took Barral's place.
What Lies Ahead for Romulo Barral
Aside from training students in his academy, the greatest spider guard player in the world also travels to teach in seminars. On June 20 of this year, Barral ran a seminar in Florida. He went on to join Otavio Souza in teaching a seminar at Gracie Barra Burton on July 27 and 28. 
Along with other famous names in the sport, Romulo Barral will be kickstarting 2022 with a 3-day seminar in Austria. Jiutopia is an all-inclusive camp slated to happen on January 20 – 23, 2022, in Leibnitz, South Styria, Austria. He is joined by Rafael Lovato Jr., Marco Canha, and Michelle Nicolini.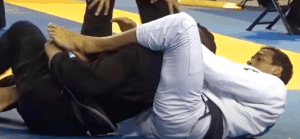 Recently, Barral launched his YouTube channel hoping to help the Brazilian community. He is also actively coaching and training his students. He's not just a great athlete and coach; he is also an awesome social media influencer, amassing a great number of fans and followers online.
Barral is one to openly share his philosophy with his students and followers. The phrase "Everyday porrada!" is a line that is very often used by Brazilian Jiu-Jitsu practitioners, but this is something Barral takes to heart.
Barral shared that struggles are part of a champion's life. If everything is smooth sailing, it means you are staying in your comfort zone, which is not a great place if you want to grow. "Everyday porrada" was and still is his mentality and he attributes his success in the sport to this kind of mindset.
He is not afraid to struggle towards progress and greatness. BJJ stars like Victor Silverio say that Barral's mindset training sets his gym apart from the rest. His Gracie Barra Northridge Academy trains students on technique and conditioning, but it is this winning mindset that ultimately helps them prepare for the highest level competitions.
This mental fortitude, coupled with his innate talent and his passion for the sport, has made Barral one of the absolute best grapplers and coaches in the world.
In Conclusion
Romulo Barral is one of the best BJJ competitors of all time and one of the best BJJ coaches in the world. It is his open mind and concern for technical details that have made him a world class competitor and coach. Those lucky enough to train with Barral have become world class BJJ competitors. Barral has built a legacy that continues each year with more greatness.