Since coming onto the pro Jiu Jitsu scene at just 13 years old, Nicky Ryan has been a force to reckon with. Taking out veteran grapplers with decades more experience than the young grappler.
Nicky has evolved from the Danaher Death Squad young gun to one of the best BJJ athletes in the world. Here is the story of Nicky Ryan's journey(so far) to becoming a top Jiu Jitsu athlete. Detailing his entry into Jiu Jitsu, his brother's influence, and his road to become a world champion.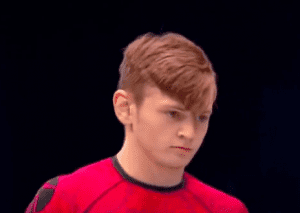 Nicky Ryan's Start in Jiu Jitsu
Despite what you may assume, Ryan wasn't immediately talented when he first tried learning Jiu Jitsu. His first try at Jiu Jitsu was when he was eight years old.
He would train sporadically for a short time, but lost interest altogether and stopped training. Nicky wouldn't start training Jiu Jitsu until years later at the request of his older brother Gordon Ryan.
This was during the early 2010s, when Gordon Ryan and the Danaher Death Squad (DDS) came onto the Jiu Jitsu scene. After seeing his brother's success at the highest level of grappling sport, Nicky decided to give Brazilian Jiu-Jitsu another try.
When he came back to training it would be with his brother and the DDS at Renzo Gracie's Jiu Jitsu Academy.
Nicky Ryan Shows Potential Talent
Once Nicky started training with DDS, he was coached by John Danaher and Garry Tonon. He would be training with a whole new approach to the grappling martial art.
One that was more cerebral and detail oriented that gave him a new found passion for Jiu Jitsu. Nicky would constantly be on the mat everyday drilling the basics and of course learning the DDS leg lock system.
His knowledge of the leg lock system and training with world class athletes exponentially increased Ryan's Jiu Jitsu ability. It would only be a short time before the world would find out about his grappling talent.
Nicky Ryan Starts Making Waves
At around 12 years old, Ryan began competing at BJJ tournaments, signing up for the adult men's divisions. He would shock spectators around the east coast tournament scene clearing out adult divisions against opponents double his experience and age.
His dedication to competing was so apparent that his parents pulled him from public school to be homeschooled. This was so he could dedicate more of his time to training for Jiu Jitsu competitions.
John Danaher even covered Nicky's tuition at Renzo's school, so he could train full time. He would be getting a different kind of education going forward.
Nicky Ryan at The ADCC Trials
At 15, Ryan had already won numerous tournaments beating black belt adults. This time he would have his first crack at getting into the ADCC Championship.
He entered the ADCC East Coast Trials in 2016. Taking 3rd place in a division full of world championship caliber athletes.
The next year at age 16, Ryan would try again at the east coast trial event. Placing high again, but coming up just short of winning his chase at going to the championship tournament.
Nicky Ryan Becomes The Youngest ADCC Competitor Ever
Even though Ryan just missed qualifying for the ADCC championship again, the heads of the tournament were very impressed with him. So much so that they personally offered Ryan an invitation to compete at the championship being held in Finland.
This invitation to the championship would make Nicky Ryan the youngest ADCC competitor in the tournament's history at just 16.
He would meet former IBJJF world champion AJ Agazarm in the opening round. The two would have a back and forth match with Ryan threatening a few submissions, AJ would win 2-0.
Even though he lost his first and only match of the tournament, Ryan got immense respect from everyone there.
Nicky Ryan's Early Run on The Pro Circuit
After competing at ADCC for the first time, Ryan started to have numerous opportunities to compete on the pro grappling circuit.
In 2018, he would make his debut on the European based grappling promotion Polaris. There he would face ex UFC fighter and standout grappler Phil Harris. 
The two would have the match of the night with Nicky winning by armbar. Ryan would then participate in Quintet 3 in Las Vegas, beating veteran Japanese MMA fighter Hideo Tokoro by RNC.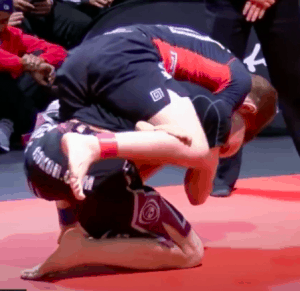 Then Ryan would return to compete at Polaris 8 in the main event against leg lock master Masakazu Imanari. Ryan would control the match and beat Imanari by RNC.
Three huge wins all before Nicky was 18 years old.
Nicky Ryan's 2nd ADCC Appearance
Nicky would make his return to the ADCC in 2019. He would beat another young prodigy from ATOS in Kade Ruotolo with a heel hook and 2 other opponents all by submission at the trials.
He would also compete at Polaris 10 before the 2019 ADCC Championship. Meeting former MMA champion and UFC veteran Urijah Faber. Beating Faber by submission in an exciting match.
Then 4 months later, he would make his 2nd appearance at the ADCC tournament in September of 2019. This time he would win his first round match against Jamill Hill-Taylor, but lose to Paulo Miyao in the 2nd round.
DDS Moves to Puerto Rico
In a move that shocked the Jiu Jitsu world, the Danaher Death Squad moved out of Renzo's basement in NYC. Deciding to take the team and make their headquarters east on the island of Puerto Rico.
Their initial goal was to make this a hub for top grapplers all around the world to come train at. They would be part of a world class team located on a beautiful island.
Nicky & Gordon's Father Passes Away 
Soon after making the move to Puerto Rico, tragedy struck the family of Nicky and Gordon. Their beloved father Gordon "Big God" Ryan Sr suddenly passed away.
This devastated the brothers as their father was their biggest supporter. Big Gord never missed one of their competitions and was always in the front row to cheer his boys on.
DDS Breaks Up
In July of 2021 after the initial plans to make DDS' headquarters in Puerto Rico failed, Gordon moved to Austin, Texas. Along with Danaher, Tonon, and the rest of the DDS team.
On the heels of this move, the mastermind behind the team John Danaher announced their breakup on Instagram. This sent shockwaves through the Jiu Jitsu world as the top No-Gi team in the world was no more.
Nicky Helps Form The B Team
In another plot twist to this saga, Nicky Ryan decided to part ways from training with his brother and Danaher. Instead Ryan, Craig Jones, Nicky Rodriguez, and Ethan Crelinstein would form "The B Team."
This was after news broke that Gordon Ryan announced his gym New Wave Jiu Jitsu opening in Austin. Coincidentally B Team Jiu-Jitsu is also located in Austin, so we may have a new rivalry brewing in Texas.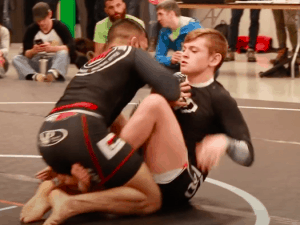 Nicky Ryan Continues Growing B Team
Before the breakup, Ryan was staying active on the pro grappling scene. Competing primarily for the Austin based grappling promotion Who's #1 4 times going 3-1 before the DDS breakup.
He would also win a decision against another No-Gi standout grappler Dante Leon in a Road to ADCC event.
Ryan is currently nursing an injury while staying busy growing B Team Jiu Jitsu. After he heals up, we'll see him back on the pro circuit and try to earn his first ADCC championship.
In Conclusion
Nicky Ryan has showed us that the meaning "age is nothing but a number" can go both ways as in his case, it was a young Nicky Ryan who has been surprising and dominating much older and experienced grapplers in competition,
A true testament to the quality of John Danaher's method of teaching Brazilian Jiu-Jitsu, Nicky Ryan has shown that when you take a world class coach and a highly talented and open minded youngster, you can develop a truly amazing grappler.