A true BJJ legend and one of the greatest BJJ competitors and all time champions, Leandro Lo, sadly passed away after receiving a gunshot wound to the head during an altercation in a Sao Paulo nightclub.
One of the most dominant BJJ competitors of the last 10 years, Leandro Lo was a true force to be reckoned with on the mats as well as was known to be one of the nicest and friendliest guys off the mats. Leandro was known for his world class guard and was considered the best pound for pound BJJ gi competitor to have ever been on the mats.
Leandro Lo's Impact on BJJ
Having won an astonishing 8 IBBJF World Championship Gold medals, 5 World Cup Gold medals in Abu Dhabi, 8 Gold Medals at the BJJ Pan American Championships, 4 Gold Medals at the Brazilian National Championships, 2 Gold Medals at the IBJJF European Championships and a Gold medal in the ADCC South American Submission Grappling Championship, Leandro Lo was always associated with BJJ excellence. Leandro had beaten top BJJ competitors such as Lucas Lepri, Nicholas Meregali, Romulo Barral, Gordon Ryan, Mahamed Aly, Andre Galvao, Joao Rocha and many more top BJJ competitors.
Born in Sao Paulo on May 11th, 1989, Leandro learned Brazilian Jiu-jitsu and earned his black belt in 2012 under Cicero Costha at the Cicero Costha Academy located in Sao Paulo.
Leandro Lo's Death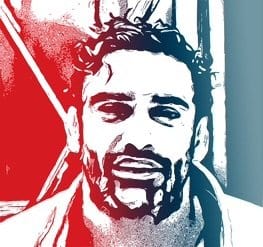 On August 7th, 2022, Leandro attended a Sao Paulo nightclub called Clube Sirio where Leandro would get into a physical altercation with an off duty Military police officer Henrique Otavio.
According to witnesses, the 2 got into a heated argument which led to the altercation becoming physical. Henrique Otavia came towards Leandro Lo with a glass bottle in which Leandro grappled the bottle away from Otavio. Otavio then pulled out a handgun and shot Leandro Lo in the forehead.
Leandro was rushed to the hospital and sadly was pronounced dead due to brain trauma. Leandro was 33 years old when he passed away.
Henrique Otavio has been arrested and is facing murder charges.
The Jiu-Jitsu and Grappling community stands together in this difficult time as Leandro was a hero to many of us. May Leandro Lo's memory be blessed and his impact on BJJ continue to live on, even through his passing away.