Kyle Snyder: Freestyle Wrestling's "Captain America"
The United States is a breeding ground for some of the world's top athletes. Look at any sports genre, and you will find absolute legends and champions everywhere. When it comes to wrestling, American wrestlers are at the top of the food chain. And 26-year-old Maryland native Kyle Snyder is no exception.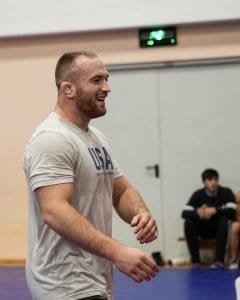 Over the years, Snyder has made a mark in the world of amateur freestyle wrestling in the US. With a heap of achievements, including the World, NCAA, and Olympic wrestling titles, Snyder is a force to be reckoned with. It is no wonder he is already a household name at such a young age.
Snyder has grabbed every honor you can win at different levels of wrestling. His Olympic gold and two World championship wins are the most notable among the multiple achievements. And he brought home these honors while still attending college. Truly an amazing feat for an athlete to do while being a full time university student.
Stick around to learn more about this young wrestling legend. Today, we will look at Snyder's story, his path to glory, and all the hardships he faced as a professional wrestler.
Kyle Snyder's Personal and Physical Details
Full Name

Kyle Frederick Snyder

Date of birth

November 20

th

, 1995

Location

Woodbine, Maryland, US

Nickname

Snyderman, Captain America

Sport

Wrestling

Type

Folkstyle, Freestyle

Teams

Team USA, Nittany Lion Wrestling Club

Category

97 kg

Height

180 cm (5'11)

Weight

97 kg (214 lb)
A Brief Look Into Kyle Snyder's Early Years
Kyle Snyder was born to Steve and Tricia Snyder at Woodbine, Maryland. He grew up with his two brothers, Kevin and Stephen Jr. Snyder. He got into wrestling at a very young age showing promise, but it was not until high school that he started wrestling rigorously.
Snyder rose to stardom and domination during his high school years. He studied at the Our Lady of Good Counsel High School in Olney, where he garnered an impressive 179-0 head-to-head streak.
During his high school tenure, Snyder won the Prep National Championships three times. Plus, none of his opponents managed to take him down except on one occasion.
Junior World Championships
He grew his status further, winning the 2013 Junior World Championship, the youngest American to do so in over twenty years. Snyder received training from top US wrestling coaches, Bill Zadick and Zeke Jones leading up to the win.
At the 2014 installment of the Junior Wrestling World Championships, Snyder went in with much promise. However, he lost to Russia's Georgy Gogaev in the quarter-finals, settling for bronze. But in doing so, Snyder became the youngest American to win two medals in the Junior category.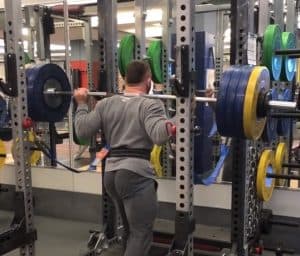 Snyder also received several accolades from ASICS, InterMat, and FloWrestling, such as High School Wrestler of the Year.
In 2014, Snyder would be chosen as a representative of Team USA and would be the youngest member of the Beat the Streets All-Star team. The team comprised several wrestlers with Olympic gold medals and several NCAA championships. Although he did not manage a win, he showed promise and resilience in the ring.
Kyle Snyder's Career: World Championship, NCAA Honors, and Olympic Gold
Snyder's career took off early when he started college at the Ohio State University in Columbus, Ohio. He joined the Ohio State Buckeyes on a scholarship and helped them secure an NCAA team championship in his first year.
Snyder in The World Championships
After a few weeks, he shocked everyone by defeating Olympic gold medalist Jake Varner. This guaranteed his spot on the US World Team for the World Freestyle Wrestling Championships in 2015. Eventually, he defeated reigning champ Russia's Abdusalam Gadisov to become the youngest World Champion in American wrestling history in the 97 kg class.
Before this win, his approach was less aggressive. But after having a dream, he re-energized himself and started to focus on his self-development. This drastically changed his wrestling style from a laid-back approach to a more aggressive but tactical style.
His second World Championship win came in 2017 in a match dubbed the "Match of the Century." Snyder would face and defeat yet another Russian, Abdulrashid Sadulaev, to take home the gold. 
In the following tournament, Snyder would face Sadulaev in the finals again. However, he lost this time and managed to bring home a silver medal. Snyder had to settle for third place at the 2019 finals in Nur-Sultan, Kazakhstan.
Coincidentally, he would again face Sadulaev at the 2021 installment, with the match ending in the Russian's favor. This gave Snyder his fifth World Championship medal overall.
Snyder received a quarter-million-dollar prize for his two World championship wins from the Living the Dream Medal Fund. Coincidentally, the founders were also former college-level wrestlers.
Snyder in the National Collegiate Athletic Association (NCAA) Championships
Snyder has also won the NCAA Championships three times in succession. His first one came in 2016. After winning his first World title in 2015, Snyder made the headlines again after a few months. He earned his first NCAA gold medal defeating Nick Gwiazdowski in the final.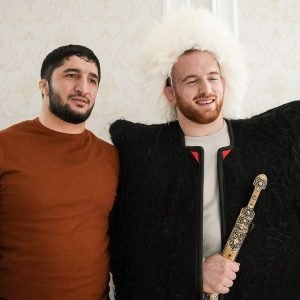 The win also ended Gwiazdowski's 88-match streak, denying him a third consecutive title. Snyder also earned the Most Outstanding Wrestler award in that same tournament.
The following season, he would secure his second consecutive NCAA title. This win came after a fruitful affair at the Olympics, where he secured the gold medal in the 97 kg category.
And he added a third to his collection in 2018. This win made him the youngest wrestler to win the NCAA heavyweight Championships three times in a row in over thirty years.
One thing to note about Kyle Snyder's College wrestling career is the fact that he competed at the heaviest category, often facing off against much heavier and larger wrestlers yet he competed at the 97 kg in International competition. A true testament to his technical wrestling ability and his heart of a lion.
Kyle Snyder's Olympic Glory
Snyder's dream of competing at the Olympics came true in 2016. And he went out with a bang, winning the Freestyle Wrestling Gold Medal in his first Olympic journey in Rio de Janeiro, Brazil. Snyder beat Azerbaijan's Khetag Gazyumov 2-1 in the 97 kg category in the final match to secure his Olympic Gold Medal.
He completed his streak of securing the three most distinguished championships in wrestling by winning Olympic Gold. What's more, he did this at the age of twenty, making him the youngest Olympic gold medalist ever. With this victory, Snyder became the youngest wrestler in American wrestling history to complete a Triple Crown in a year's time period. This included his World Freestyle Wrestling Championship, NCAA Division 1 Wrestling title, and an Olympic Wrestling Gold medal. 
He is also the first to return to college as an Olympic Gold medalist and win an NCAA title, his second overall. Additionally, he became the first-ever to win the World, Olympic, and NCAA championships as a student-athlete.
Another interesting fact about each of Snyder's first three major titles is that he defeated the title holders in each bout. Snyder also received a cash prize of $250,000 for his Olympic Gold.
Snyder would again qualify to represent Team USA at Tokyo 2020. He showed his resilience and reached the finals, where he faced his old rival Abdulrashid Sadulaev. However, the match ended 6-3 in the Russian's favor while Snyder settled for second place. Nevertheless, he collected his second Olympic medal.
In 2018, President Donald Trump appointed Snyder as a member of the President's Council on Sports, Fitness & Nutrition (PCSFN).
Kyle Snyder: Titles and Match results
Snyder has remained a force in Freestyle Wrestling throughout his career. And the following accolades and titles are a testament to his hard work and dedication. Here are all his major championship wins and titles, along with match results.
World Wrestling Championships
Year
Opponent
Category
Result

2015

Abdusalam Gadisov

97 kg

Won (

5

-5)

2017

Abdulrashid Sadulaev

97 kg

Won (6-5)

2018

Abdulrashid Sadulaev

97 kg

Runner-up (2-0)

2019

Sharif Sharifov

97 kg

Third place

2021

Abdulrashid Sadulaev

97 kg

Runner-up

(6-0)
Olympic games
| | | | |
| --- | --- | --- | --- |
| Year | Opponent | Category | Result |
| 2016 | Khetag Gazyumov | 97 kg | Won (2-1) |
| 2020 | Abdulrashid Sadulaev | 97 kg | Runner-up (6-3) |
NCAA Division-1 Wrestling Championships
| | | | | |
| --- | --- | --- | --- | --- |
| Year | Team | Opponent | Category | Result |
| 2015 | Ohio State | Kyven Gadson | 197 lbs | Runner-up |
| 2016 | Ohio State | Nick Gwiazdowski | 285 lbs | Won  |
| 2017 | Ohio State | Connor Medbery | 285 lbs | Won |
| 2018 | Ohio State | Adam Coon | 285 lbs | Won |
Big Ten Championships
| | | | |
| --- | --- | --- | --- |
| Year | Team | Category | Result |
| 2015 | Ohio State | 197 lbs | Runner-up |
| 2016 | Ohio State | 285 lbs | Won |
| 2017 | Ohio State | 285 lbs | Won |
| 2018 | Ohio State | 285 lbs | Won |
World Juniors Championships
| | | | |
| --- | --- | --- | --- |
| Year | Category | Record | Result |
| 2013 | 96 kg | 10-0 | Won |
| 2014 | 96 kg | 32-3 | Third place |
Golden Grand Prix Ivan Yarygin
| | | |
| --- | --- | --- |
| Year | Category | Result |
| 2016 | 97 kg | Third place |
| 2017 | 97 kg | Won |
| 2018 | 97 kg | Won |
| 2022 | 97 kg | Won |
NCAA Stats
Season
Year
Institution
Rank
Category
Record
Win percentage

2015

Freshman

Ohio State

#3

197 lbs

30-4

88.24%

2016

Sophomore

Ohio State

#1

285 lbs

11-0

100.00%

2017

Junior

Ohio State

#1

285 lbs

17-0

100.00%

2018

Senior

Ohio State

#1

285 lbs

17-1

94.44%

Career

75-5

93.75%
Other accolades and awards
USA Freestyle Wrestler of the Year, 2015

Ohio State Male Athlete of the Year (2016 and 2017).

Big Ten Medal of Honor, 2018.

Male Olympic Athlete of the Year, 2017

Amateur Athletic Union (AAU) Sullivan Award, 2018

#1 Pound for Pound (P4P) American high school wrestler, 2013 (FloWrestling.org)
Final Thoughts
Snyder has indeed stood tall all these years that he has been competing at the highest levels of the sport. Despite facing failures, he has never let that stop him from achieving greatness.
Moreover, his diverse number of achievements overshadows the minor setbacks in his career. He is undoubtedly a living legend and a pioneer of American wrestling history.
Besides, Snyder is still young at 26 years at the time of this article. Hence, he has got plenty of time. We are certain that the Maryland native will continue entertaining the wrestling world, winning championships and smashing new records in the years to come. Kyle Snyder truly is a Grapplezilla.