Whether it's on the BJJ world stage or in the MMA cage, multiple-time BJJ World Champion and undefeated MMA fighter Garry "The Lion Killer" has shown the world, time and again, what a powerful and tactical grappler he is. 
Garry Tonon is a BJJ blackbelt under Tom de Blass and Ricardo Almeida. He has also trained extensively with coach John Danaher and was part of the wildly popular and elite submission grappling team, the Danaher Death Squad. He is a no-gi specialist who has won titles in the IBJJF World and Pan American Championships. He has also dominated prestigious submission-only grappling tourneys, such as the Eddie Bravo Invitational (EBI), Metamoris, and Polaris. 
Getting into BJJ
Born on September 12, 1991, in New Jersey, Garry Lee Tonon pretty much grew up an athlete and a grappler. He started wrestling in fifth grade and competed in the sport for five straight years. It was when he turned 14 that he started training in Brazilian Jiu-Jitsu – the sport that would catapult him to world fame.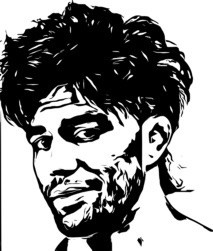 At an early age, Tonon has shown symptoms of Attention Deficit Hyperactivity Disorder (ADHD). His mother, who worked as a recreation specialist at a non-profit organization for children with special needs, was quick to notice this and knew what he needed. Aside from wrestling, he was involved in a lot of sports activities in his childhood, such as track, gymnastics, pole-vaulting, and cross country. Sports, Brazilian Jiu-Jitsu, and martial arts, in general, have helped him cope with this and improve his life. His ADHD appears to have helped him become the BJJ legend and renowned MMA fighter that he is today. His hyperfocus, which is a symptom of ADHD, allowed him to learn and master BJJ techniques with such intense focus.
At 14, his close friend brought him to watch a local BJJ tournament, which sparked his interest in this martial art. While he enjoyed wrestling, it did not offer the cognitive environment he wanted; Jiu-Jitsu, meanwhile, forced him to really think and strategize. He started training Jiu-Jitsu in his friend's MMA gym. Because the academy only offered three grappling classes per week, and Garry was bent on learning BJJ instead of MMA, he had to leave after six months of training.
Shortly thereafter, Tonon had his hands on a leaflet for the Ocean County Jiu-Jitsu Academy (OCBJJ), which was just close to his home. He trained twice a day under Tom de Blass and became a devoted student and BJJ practitioner. 
After a year in training, Tom de Blass brought Tonon with him to train with Ricardo Almeida, who was de Blass's coach. This helped Tonon further hone his skills and prepare him for bigger things. All this paid off when Tonon, a 16-year-old blue belt at that time, bagged his first international title at the 2008 World Championships.
Garry Tonon's Smashing BJJ Career
Garry Tonon has competed in different tournaments since. He won 1st Place in the IBJJF Pan Championship No-Gi Purple Belt absolute division in 2010 and went home with the silver in the  IBJJF Pan Championship No-Gi Peso Leve weight class. He also bagged a few titles as a brown belt and he got awarded his black belt in 2013.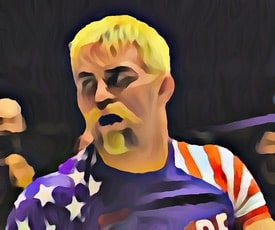 During the first five years of his BJJ training, he focused on gi techniques. When he saw Eddie Cummings's success, he sought Eddie's coach, John Danaher, so he could train on no-gi and submission-focused techniques and gameplays. Tonon is notorious for his lower limb attacks, heel hooks, and rear-naked chokes. It was because of Tonon's and Cummings's spectacular performances and wins in the submission-only competitions that the Danaher Death Squad became a smash-hit.
Tonon showed the world the true essence of BJJ at the EBI Invitational on November 7, 2016, when he fought in the 205lb competition weighing only 169lbs. He took over his injured teammate, Gordon Ryan, on a few days' notice, and gave away that 40-pound advantage to his opponents.
If there is an argument about which ADCC match is the most exciting of all time then Garry Tonon vs Kron Gracie at the 2013 ADCC event would be a contender. An action packed match which saw Garry give Kron an extremely difficult time. Garry showcased his amazing escaping ability as well as put Kron into danger many times during the match. It could be said that prior to this match the world never heard of Tonon but after this match the world was asking "who is this Gary Tonon guy" as he put on a real show. Although Tonon would lose by RNC (rear naked choke), he immediately became an ADCC fan favourite.
Another one of Garry's most memorable victories was where Tonon defeated ADCC Champion Vinny Magalhaes via overtime fastest escape. Magalhaes who was one of the best BJJ submission competitors was positionally dominant throughout the bout and made submission attempts that Tonon managed to escape. Tonon rode out tough moments and emerged victoriously. 
Garry Tonon won title after title. He is a five-time Eddie Bravo Invitational Champion, two-time IBJJF World No-Gi Champion, IBJJF World Champion, and ADCC Bronze Medalist. His winning streak doesn't end there. He has made the pivot to join the MMA circuit under the ONE Championship promotions and has taken to MMA like a duck to water.
Garry Tonon's MMA Career
It was rather unfortunate that the most-awaited match-up between the undefeated Garry Tonon and the champion Than Le for the ONE Championship Featherweight Title did not push through because of the Covid situation. It would have been Tonon's first fight since December 2020, when he defeated Koyomi Matsushima via unanimous decision. BJJ and MMA fans are definitely looking forward to the Tonon-Le matchup in 2022.
Tonon made an impressive MMA 6-0 run, taking the mixed martial arts circuit by storm. His grappling prowess has delivered devastating submissions and TKOs, making him one of the most entertaining, world-class grapplers under the ONE Championship banner.
What's Next for Garry Tonon?
Aside from training towards getting the ONE Featherweight World Title, Tonon trains with the famed and elite Evolve Fight Team. He is a seasonal instructor at Evolve Mixed Martial Arts in Singapore, which is Asia's premier championship brand for martial arts and houses the most number of World champions, offering one of the best martial arts instruction in the world. 
Even with such impressive wins and jaw-dropping accolades, Tonon remains humble and sees himself as a novice in the MMA circuit. While he, hands down, can take on anyone in the BJJ realm, he is aware of his limitations when it comes to striking. He is taking his MMA career a step at a time until he gets his most coveted ONE Featherweight World Title. BJJ and MMA fans are definitely on the lookout for more MMA fights from this amazing yet humble Brazilian Jiu-Jitsu World Champion.