There are hundreds of styles of martial arts practised around the world and millions and millions of practitioners practising them. Everything from striking based martial arts, weapon based martial arts, grappling based martial arts and new hybrid martial arts are being trained in with the goal of better defending oneself and getting into shape and enjoying the martial arts lifestyle.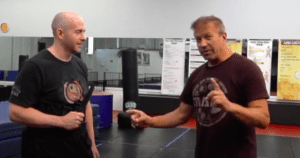 With so many martial arts being practised it is common to meet a black belt in a martial and even a black belt in martial arts from the same country, what is uncommon is to meet a true martial arts master who has mastered several martial arts from different countries that are not even close in terms of techniques and strategies.
There is a real diamond in the martial arts world who has perfected his training in many different martial arts that many of which are completely different arts with no similarities. The master we are speaking about is Guro Ron Balicki who holds one of the most amazing martial arts backgrounds on the planet.
Ron Balicki has truly mastered over 10 martial arts disciplines under the absolute best instructors in their individual martial arts as well as Ron has an extremely great understanding of over a dozen more martial arts. Ron is fully certified in Jun Fan Jeet Kune Do, Filipino Martial arts/Kali, Savate, Shoot Wrestling, Muay Thai, Wing Chun Kung Fu, Lameco Escrima (directly under the late Edgar Sulite), Maphilindo Silat, Latigo Y Daga/ Bullwhip Fighting and Degerberg Blend Martial Arts.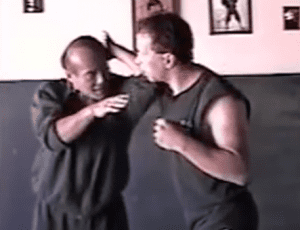 Ron has taught martial arts to many government agencies including the DEA. US Navy SEALs, French RAID, Police Departments, SWAT Teams around the US and the US Department of Homeland Security.
Who is Ron Balicki
Ron Balicki is no stranger to combat and martial arts, he was a former police officer in the state of Illinois, he has fought professional MMA as well as been a bodyguard to many top Hollywood stars including Will Smith, Steven Segal, Queen Latifa and the famous rap group Public Enemy.
Ron started training in martial arts in the late 60's and eventually in 1982 had the opportunity to study under Bruce Lee's training partner Dan Inosanto at the world famous Inosanto Academy in California. This would be where Ron would make his home and learn various martial art systems non-stop each day eventually becoming a master in all of them.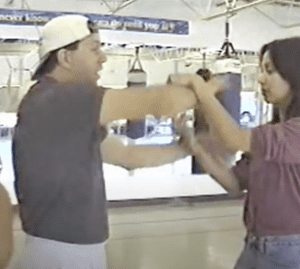 During his time at the Inosanto academy, Ron would meet his future wife, Diana inosanto. Diana is the daughter of Dan Inosanto as well as a world class martial artist. The 2 would go on to teach martial arts around the world as well as have a beautiful family with 2 sons.
Ron Balicki's Martial Arts Specialities
Ron Balicki is one of the world's best authorities on Filipino martial arts and knife fighting, Jeet Kune Do as well as non-traditional grappling systems such as Shoot Wrestling (a developed Japanese version of Catch Wrestling), Silat and Various Filipino grappling systems associated with weaponry.
Ron is a master at grappling who really excels at knowing grappling techniques from very unorthodox situations such as clinching with a knife, grappling with a knife, grappling with a stick and quick grappling solutions on the ground that are more street focused.
An excellent martial arts instructor, Ron is constantly teaching seminars around the world and is in high demand due to his amazing teaching style and truly deep knowledge in the arts he teaches. Ron also has many different instructional video series as well as runs MARS Online, which is an online martial arts learning resource that truly is top tier.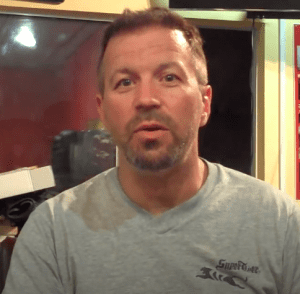 Ron Balicki in Hollywood
One of the most active stuntmen and fight choreographers in Hollywood, Balicki has been in several dozen Hollywood productions as well as on the cover of dozens of world famous martial arts magazines.
Ron has even acted in several Hollywood films and continues to work in Hollywood to this day.
In Conclusion
One of the best martial arts experts in the world, Ron Balicki continues to spread his JKD and Martial Arts wisdom to students around the globe. Ron is one of the classiest and friendliest persons in the martial arts world while still being one of the most dangerous men on the planet. He is a true example of what a martial artist should be and those who are lucky enough to train with him will all agree, he is a tier 1 professional.