The Czech Judo Federation has produced many champion judokas over the years. The list includes Michaela Vernerova (World Bronze, 1999), Jiri Sosna (European Champion, 1988 & World Bronze, 1991), and Vladimir Kocman (Olympic Bronze, 1980).
The latest player joining this list is the current Olympic Champion, Lukas Krpalek. He has taken the Czech Judo community to new heights and is the most triumphant judoka in Czech Judo Federation history.
So how was the early life of Lukas Krpalek? How and when did Krpalek begin his career in Judo? What are the achievements and titles received by Lukas Krpalek?
If you are interested to know more about the reigning Olympic Champion's early life, career, and achievements, you have landed on the right page. This article will list all the details about Lukas Krpalek and how he became one of the best judokas in the world.
So without further ado, let's get started.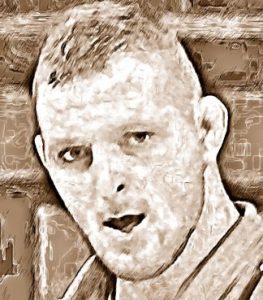 Lukas Krpalek's Personal and Physical Details
| | |
| --- | --- |
| Name  | Lukas Krpalek |
| Nickname | Predator/Intelligent Beast |
| Date of Birth | 15 November 1990 |
| Country | Czech Republic |
| Born | Jihlava, Czechoslovakia |
| Sport | Judo |
| Height | 198cm/6.6ft |
| Weight  | 113kg/249lb |
| Weight class | +100 kg |
| Club | USK Praha |
| Coach | Petr Lacina |
Lukas Krpalek – Early history
Krpalek's early life includes engagement with a variety of sports. His family supported him a lot in his endeavors, especially his father. Although Krpalek engaged in many sports, including skiing, golf, cycling, volleyball, swimming, basketball, and football, he took more interest in ice hockey.
In an interview with Lespritdujudo, he referred to sports as his life, and playing ice hockey on frozen lakes was his first love. However, he wanted to explore other categories and soon found his new love in karate. But owing to his uncle's mistake began training in Judo, which paved his way in becoming Czech Republic's most successful Judo player. 
His brother is also a trained Judo player who took the role of his sparring partner during the 2012 Summer Olympics. Besides sports, Krpalek loves collecting motorcycles and is an avid angler. Additionally, he also enjoys gardening and carpentry.
Lukas Krpalek's Judo Career
As we mentioned earlier, Krpalek began his Judo career owing to a mistake made by his uncle. While Krpalek wanted to pursue karate training, his uncle enrolled him in Judo classes, mistaking it over karate. It took weeks for Krpalek to realize that he was training and practicing Judo instead of karate.
He trained under coach Josef Simacek who initially believed that Krpalek was a slim, tall boy with poor technique and agility. In 2005, Krpalek joined the SCM Brno club, which paved his way into the national cadet judo team of the Czech Republic.
Krpalek scaled new heights under his new coach Jaroslav Svec and soon found his first international success. Krpalek secured the second position in the Cadet European Judo Championships in 2006, paving his way into the national junior Judo team.
Ironically, Petr Lacina (current coach of Lukas Krpalek) was the national junior Judo team leader, which strengthened the bond between Krpalek and Lacina. Krpalek secured the 5th position at the Junior European Judo Championships in 2007, followed by bagging the European and World junior titles the following year.
These titles paved Krpalek's way into entering the senior level, and by 2009, he was competing in the senior Grand Prix tournament in Bucharest. He competed hard against formidable rivals, and his determination took him to the tournament title. 
2009 was a remarkable year in his Judo career, and soon after winning the senior Grand Prix tournament in June 2009, he participated in the World Judo Championships. Although Cyrille Maret defeated Krpalek in the first round, it marked the beginning of a new era.
2009 produced mixed results for Krpalek. After exiting early from the World Judo Championships, he reached the junior European Judo Championships' final. However, Elmar Gasimov (Azerbaijan) defeated him in the finals, but he regained the title later that year. 
After becoming the world junior judo champion, Krpalek competed in many tournaments, including the Grand Prix tournament (Dusseldorf 2011), World Championships (Tokyo 2011), and European Championships (2011). However, he couldn't win any of these tournaments and faced defeats from Takamasa Anai and Georgian judokas. 
However, he bounced back to win three consecutive IJF Grand Prix tournaments and a bronze medal at the World Judo Championships in Paris. It was a proud moment for Krpalek as he became the first judoka to win a medal for his country after independence. 
The 2012 Olympics
The Olympics are the pinnacle for every athlete, and Krpalek wanted to prove his ability at the apex event. Although the national team guaranteed him a spot, he picked up a back injury, hindering his preparation for the 2012 Summer Olympics. 
After taking a rest for months, Krpalek returned with a Grand Prix win and defeated Zafar Machmadov at the European Championships. He started his Olympic quest by participating in the 100kg tournament, which started with a win against arch-rival Takamasa Anai. He won the fight and moved ahead in the competition.
He fought several Judo heavyweights during the competition, including Tagir Khaibulaev (Russia) and Henk Grol. However, he lost both the fights and finished 7th in the competition. 
After standing 7th at the concluded 2012 Olympics, Krpalek trained harder to excel in the next apex event, starting his quest with a Grand Slam medal in Paris. This victory propelled his IJF (International Judo Federation) ranking, and he became the number one Judo player globally. 
This achievement marked the era of a new Judo champion in the making and defeated Henk Grol to win the 2013 European Judo Championships. However, Krpalek lost his world no. 1 ranking and missed many Grand Prix tournaments due to educational commitments. 
After enrolling at a university, Krpalek participated in many tournaments, including the 2013 World Judo Championships (Rio de Janeiro), Kano Cup (Tokyo), Judo Grand Slam (Paris), and the European Championships. Although he won the World Championships in 2014, Krpalek picked an injury that prevented him from participating or performing well in most tournaments.
Towards the end of 2014, Krpalek decided to treat his knee injury, first looking at doing PRP (Platelet Rich Plasma) injections for the knee but eventually needed to have meniscus surgery. He would need approximately 3 months to fully recover and rehabilitate the knee and get back into his world class Judo fighting shape.
The Rise of a Judo Champion – 2016 Olympics
Despite going through a knee injury and defeats at various tournaments in 2015, the 2016 Olympics was a turning point of his career. The year began with Krpalek participating in various competitions, including Grand Prix Paris, Noris Cup (Prague), and the 2016 European Judo Championships.  
Although Krpalek lost at the 2016 European Judo Championships, his world no. 3 ranking allowed him to participate in the 2016 Summer Olympics. He showed his physical prowess and skills to defeat Jorge Fonseca (Portugal) to begin his Olympic campaign.
Krpalek defeated Maxim Rakov (Kazakhstan) in his next round and qualified for the quarterfinals, where he met Ryunosuke Haga of Japan. Haga was the reigning world champion and a tough competitor. However, Krpalek won the match with his outstanding skills. He defeated Cyrille Maret in the semi-final to lock horns with Elmar Gasimov in the finals.
Both Judokas battled carefully, ensuring they didn't give points easily. However, Krpalek managed to sneak a win and secured the gold medal for his country. Earlier, Krpalek marched with the Czech Republic's flag at the opening ceremony of the 2016 Summer Olympics.
He continued his dominance in the sport and later bagged the gold medal in Judo at the 2020 Olympics Tokyo. 
Lukas Krpalek – Medals and Titles
Lukas Krpalek is a legend in Judo and has over 35 World Cup medals in his Judo medal collection. He has won several European Judo titles, World Champion Judo titles, and Olympic Judo medals. Here are the medals and titles won by Lukas Krpalek in various tournaments.
Olympic Games
Olympic Games Tokyo 2020 – Rank 1 (Gold)

Olympic Games Rio de Janeiro 2016 – Rank 1 (Gold)
World Judo Championships
World Championships Tokyo 2019 – Rank 1 (Gold)

World Championships Chelyabinsk 2014 – Rank 1 (Gold)

World Championships Rio de Janeiro 2013 – Rank 3 (Bronze)

World Championships Paris 2011 – Rank 3 (Bronze)
Continental Championships
European Championships Tel Aviv 2018 – Rank 1 (Gold)

European Championships Montpellier 2014 – Rank 1 (Gold)

European Championships Budapest 2013 – Rank 1 (Gold)

European Games Baku 2015 – Rank 2 (Silver)

European Championships Lisbon 2021 – Rank 3 (Bronze)

European Championships Warsaw 2017 – Rank 3 (Bronze)
World Cups
World Cup Prague 2012 – Rank 1 (Gold)

World Cup Bucharest 2011 – Rank 1 (Gold)

World Cup Lisbon 2010 – Rank 1 (Gold)

World Cup Madrid 2012 – Rank 2 (Silver)

World Cup Prague 2010 – Rank 3 (Bronze)
Continental Open
European Open Prague 2021 – Rank 1 (Gold)

European Open Prague 2016 – Rank 1 (Gold)

European Open Prague 2018 – Rank 3 (Bronze)
Judo Grand Prix/Masters/Grand Slam
Grand Prix Cancun 2018 – Rank 1 (Gold)

Grand Slam Tokyo 2013 – Rank 1 (Gold)

IJF World Masters Qingdao 2019 – Rank 2 (Silver)

IJF World Masters Rabat 2015 – Rank 2 (Silver)

Grand Slam Antalya 2021 – Rank 3 (Bronze)
International Judo Tournaments
International SNP Banska Bystrica 2012 – Rank 1 (Gold)

International SNP Banska Bystrica 2011 – Rank 1 (Gold)

US Open Miami 2011 – Rank 1 (Gold)

Belgian Open Championships Vise 2009 – Rank 1 (Gold)

International Vienna Open 2008 – Rank 1 (Gold)
National Championships Seniors
Czech championships Teplice 2013 – Rank 1 (Gold)

Czech Championships Prague 2011 – Rank 1 (Gold)

Czech Championships Jicin 2010 – Rank 1 (Gold)

Czech Championships Liberec 2007 – Rank 2 (Silver)
European Cup Juniors
Top Junior Tour U20 Paks 2009 – Rank 1 (Gold)

A-Tournament U20 German Open Berlin 2008 – Rank 1 (Gold)

A-Tournament U20 St.Petersburg 2007 – Rank 2 (Silver)

A-Tournament U20 Lyon 2007 – Rank 3 (Bronze)
Besides winning medals at different tournaments, Krpalek also won several gold medals in various events, including European Cup Cadets, European Cup Seniors, European Cup Juniors, and National Championships. 
Who Lukas Krpalek's Current Coach?
Krpalek has been under many coaches since he started training in Judo. However, Petr Lacina polished the skills and techniques of Krpalek, which made him a formidable judoka who won various accolades worldwide. 
The relationship between Lacina and Krpalek dates back to 2007 when Krpalek joined Chech Republic's national junior Judo team. Lacina was the team leader and helped Krpalek to his first significant success at the Junior European Judo Championships.
Petr Lacina honed Krpalek's skills and considered him an "intelligent beast." Krpalek's ability to stay focused during a match has helped him win many titles. His calm approach forces his opponent to commit mistakes, helping him secure points. 
What Lukas Krpalek's Signature Move?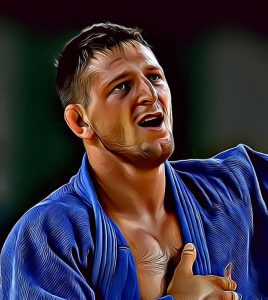 Although Krpalek employs many techniques during a match, he has won several games using his signature moves. After losing several matches, including the 2012 Summer Olympics quarterfinal, Krpalek started focusing on various techniques, such as Kumi Kata. 
He improved his standing techniques and agility, especially after competing in the senior category. While honing his fighting skills, Krpalek mastered Osoto gari, Uchi Mata, and Harai Goshi, becoming his signature moves. However, you can witness Krpalek employing other fighting techniques, including his favorite Sumi Gaeshi.
Why did Krpalek hold a photo of Alexander Jurecka at the 2016 Olympic Award Ceremony?
Krpalek fought with many complications in 2015, and he had to overcome various injuries and the demise of Alexander Jurecka. Jurecka and Krpalek spent many years together and were friends away from the sport. 
After Jurecka passed away in Italy, the team wanted to win gold for their departed friend. So after winning gold in the 2016 Rio de Janeiro Olympic Games, Krpalek held his photo while receiving the medal.
Lukas Krpalek's Love for Gardening and Carpentry
While Krpalek may be dominating the Judo sport with his skills and techniques, he loves to do some gardening and carpentry. After the pandemic hit the world, Krpalek took gardening to pass his time. He even received the honor of planting a symbolic Japanese tree in the Prague Botanical Garden. 
Since Krpalek considered Japan his second home, planting a Japanese tree thrilled his mind. Likewise, the lockdown offered a perfect training period for Krpalek to hone his carpentry skills.
Final Thoughts
Lukas Krpalek is one of the best judokas in the world. The fighter has excelled in many tournaments and secured the first position on numerous occasions. His dedication and techniques in the sport are outstanding, allowing him to overcome many of his rivals.
Whether it is Judo, beach volleyball, or football, Krpalek is a versatile player and loves to keep his body fit. The early childhood mistake to pursue Judo training over karate ended up being the best mistake one could make and Krpalek will continue to entertain and dominate the world of Judo with his exceptional skills and techniques.