Keith Owen, BJJ Legend and Motivator
The BJJ community has received sad news today with the passing of Keith Owen. Keith was one of Pedro Sauer's top Black Belts and one of the pioneers of BJJ in the US.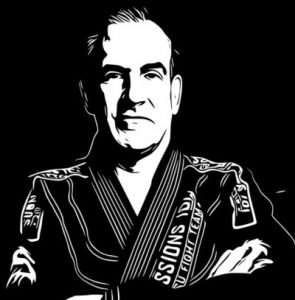 Keith passed away on February 11th, 2022 at the young age of 52. He was attending Pedro Sauer's Brazil BJJ camp at the time of his passing. Keith Owen was a 4th degree BJJ blackbelt and had 2 other black belts in Wu Wei Gung Fu and TAI Kung Fu.
A former Las Vegas Sheriff's Deputy, Keith was at the forefront of BJJ self defense for Police with his creation of the Ground Control program for Idaho State Police Officers. Keith lived in Meridian, Idaho where he ran his martial arts school called "Team Rhino Gracie Jiu-Jitsu".
A true leader in the BJJ world, Keith was sought after in the international seminar circuit and has taught thousands of students around the world. He had a no-nonsense and logical approach to BJJ and self-defence as well as was an incredibly humble human being.
A true family man and great friend to this who knew him, Keith Owen will be missed by the entire BJJ community.