Dean Lister is one of the unsung heroes in Jiu Jitsu. Not only a winner of multiple ADCC titles, but inspiring the leg lock boom that has taken over the martial art.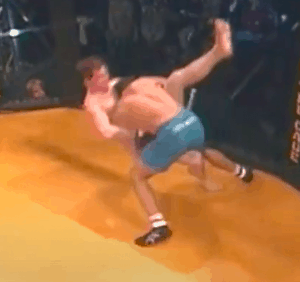 Lister has done it all from being a champion BJJ athlete, MMA fighter, and a teacher. Here is the complete bio on Jiu Jitsu legend Dean Lister
We'll go through how Dean discovered Jiu Jitsu and how he became one of the best to ever do it.
Lister's Rough Childhood
Growing up, Dean was part of a military family that would frequently move from place to place. Particularly within US military bases located in South America.
Spending much of his childhood in Venezuela and Panama. Always being the new kid was hard for Dean and especially since he was a foreigner still learning spanish.
He was constantly bullied and had nowhere to turn to. Then when he was 10, Lister first discovered the art of Jiu Jitsu.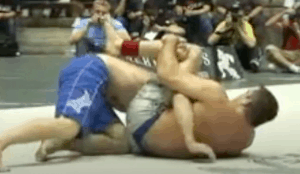 Dean became enamored with wanting to train, but unfortunately during this time it wasn't possible. Jiu Jitsu wouldn't come into Dean's life until years later.
Lister Begins Wrestling and Sambo Training
After spending most of his childhood in South America, Lister would move back to the US to start high school. His newest home would be in San Diego, California where he would stay to finish high school.
When he arrived at his new school, Dean discovered the team had a wrestling team and immediately joined. He would begin wrestling under his first grappling coach Jerry Matsumoto.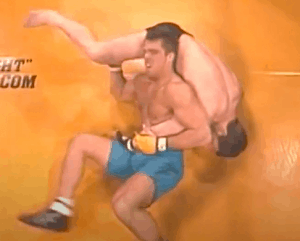 Coach Matsumoto also had experience training in Sambo and was also for the time a leg lock expert. After wrestling practice, Matsumoto would show Lister some dominant Sambo techniques and he started to pick it up quickly.
Lister began being very successful in high school wrestling and would win division titles during those 4 years. Then at the same time Lister began competing in Sambo competitions.
Going on to win two national Sambo titles.
Lister Begins His Brazilian Jiu Jitsu Training
Lister would start his Jiu Jitsu training after finishing high school in 1996 at a school run by Fabio Santos. Even though Dean had finally begun his BJJ training, this was a tough period for him.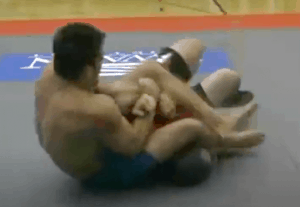 At the same time he started training Jiu Jitsu, Lister was also on his own. Juggling his training along with his college classes, and a job to pay for everything. Barely having enough money to feed himself after all his bills were paid.
Even though times were tough, Lister was on the mat every day and competing nearly every weekend. Winning numerous tournaments during his time in the lower belts from the US Machado National and the Gracie National championship.
Lister Leaves Santos' Academy
Dean would stay with Professor Santos until he was a brown belt. Unfortunately the two had philosophical differences about Jiu Jitsu that would lead to the two parting ways.
The issue was because Lister wanted to use Jiu Jitsu as a path to become an MMA fighter. Santos was against this, so Dean respectfully left the school.
Although more drama would come from this issue. Dean's friend Jeffrey Higgs was a black belt under Santos and gave Lister his black belt. 
This would result in Higgs getting expelled from Santos' academy along with Lister.
Lister's Competes in The ADCC
In 2000, Dean went to compete at the ADCC North American Qualifier tournament. Losing in the semi finals of the tournament to Ricardo Almeida, who would go on to medal at the championship.
Two years later, Lister would try to qualify one more time, but again lost to Xande Ribeiro in the semis. Although, the next day he would be asked to fill a slot in the absolute division for an injured competitor.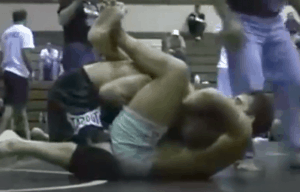 Dean would enter the 2003 ADCC championship in São Paulo, a relatively unknown competitor. The odds were stacked against him, but Lister was ready to shock the world
He would submit 3 of 4 his opponents with 3 of them being multiple time world champions. Stunning the Jiu Jitsu world with his unique style of Jiu Jitsu.
Lister would lose a superfight to Jean Jaques Machado in 2005 and fail to medal in the 2009 championship. 
But he would come back in the 2011 championship in Nottingham, England to win the 99kg division. Defeating all 3 of his opponents by leg locks.
His last ADCC tournament would be the Beijing championships, where he would heel hook 3 of 4 of his opponents. Losing in the 99kg finals to João Assis to earn a silver medal.
To this day, Dean still holds the record for most wins by leg lock in the tournament's history.
Lister's MMA Career
Dean is more known for his BJJ career, but he also had an accomplished MMA career. He had a 15 year career that included 20 fights in that time going 13-7.
Highlights of his fighting career included 3 fights in Pride FC and going 4-2 in the UFC. Lister's final MMA fight would be a win by heel hook against Michael Knaap in Belgium.
During this time, Lister was also working as a grappling coach for many top MMA fighters. Most notably being the grappling coach on the third season of TUF and moving to Croatia to coach Mirko Cro Cop.
Lister's Influence on BJJ
On top of being an accomplished MMA fighter and a multiple time ADCC champion, Lister's legacy goes further than these accomplishments.
In the early 2000s, Dean Lister was invited to Renzo's Gracie's academy by Matt Serra to train. At the academy, he would have a conversation with John Danaher that would change Jiu Jitsu forever.
Danaher asked Lister about the achilles lock he specialized in and said he doesn't do leg locks. Lister's short reply would change Danaher's whole philosophy on Jiu Jitsu.
"Why would you ignore 50% of the human body?"
This answer inspired John Danaher to create his famous leg lock system. In the next decade, more grapplers began learning leg locks more than ever before.
On top of being one of the best leg lock experts in the world, Dean Lister is known for having an amazing BJJ defence having gone 16 years without being submitted in a sanctioned event. He has one of the best BJJ submission defences in the world.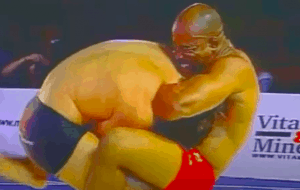 Dean Lister also awarded former Navy SEAL commander Jocko Willink his blackbelt and is a well sought after BJJ instructor that is known for his effective BJJ and no-nonsense approach to teaching Brazilian Jiu-jitsu.
The person you can thank for inspiring this revolution of developing the leg lock game in BJJ, ADCC and MMA is 2x ADCC champion Dean Lister.
In Conclusion
Brazilian Jiu-jitsu has many top stars but to find practitioners who change the direction BJJ moves is a rarity, Dean Lister is one of the few who have had an immense impact on the art of Brazilian Jiu-jitsu.
He has been a BJJ practitioner, an MMA fighter and now a teacher having one of the best BJJ schools in the world and can be found passing off his BJJ knowledge and teaching top level MMA fighters at Victory MMA in San Diego.